'Smoking With The Clarksons'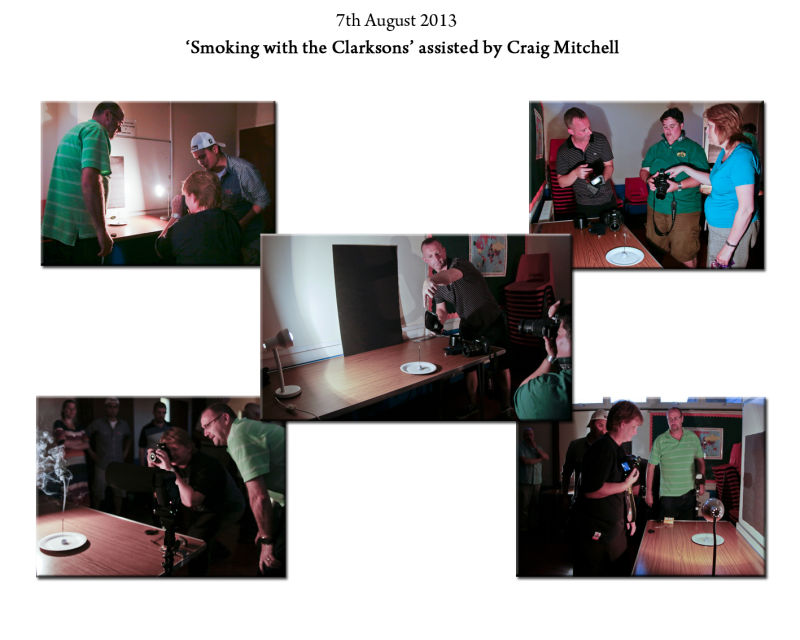 10/08/2013
It can happen, a planned meeting needs to be changed due to unforeseen circumstances.

That is what occurred last week.

Rather than cancelling the meeting, three members of our club got together and organized a very exciting, informative and enjoyable meeting.

The club wishes to thank Gary Clarkson, Mandy Clarkson and Craig Mitchell.
They managed in a very short space of time give members a good understanding on how to photograph smoke trails.

It was an excellent evening.